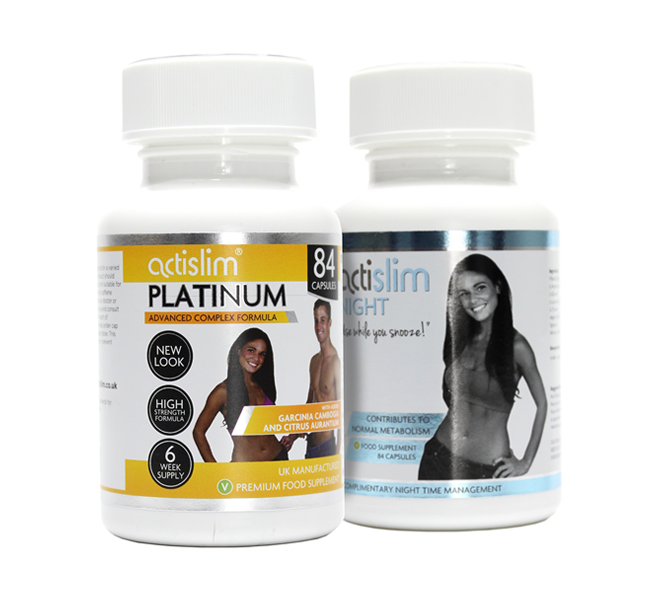 Actislim Platinum


Dual Pack

6 Week Supply of Day and Night!

Following the success of Actislim we decided to create a new reformulated version with Actislim Platinum!

It is designed to fight off even the strongest cravings giving you the best chance of success. We believe its the most powerful Actislim ever and it is now available for you to buy today. Actislim Platinum is a 100% natural food supplement designed to help you achieve your personal lifestyle goals much quicker than other products currently on the market.

We have found that over the years, customers taking both Actislim and Actislim night not only achieve far better and faster results, It can also be used to maintain your figure once your goal is reached!
Summary
The main benefits of taking both supplements is that during the night your metabolic rate slows down. With all of the help your body has received with Actislim Platinum, as your metabolism slows your body will store anything eaten later on in the evening, Actislim night will then take over and continue the work of Actislim Platinum. So for a full 24 hours you will have the benefits of both products working for and with you as you tackle those calories!
Also upon purchasing the dual pack you will receive an extra £3.95 discount (Plus free shipping) compared to buying both products separately!
You may also be interested in..