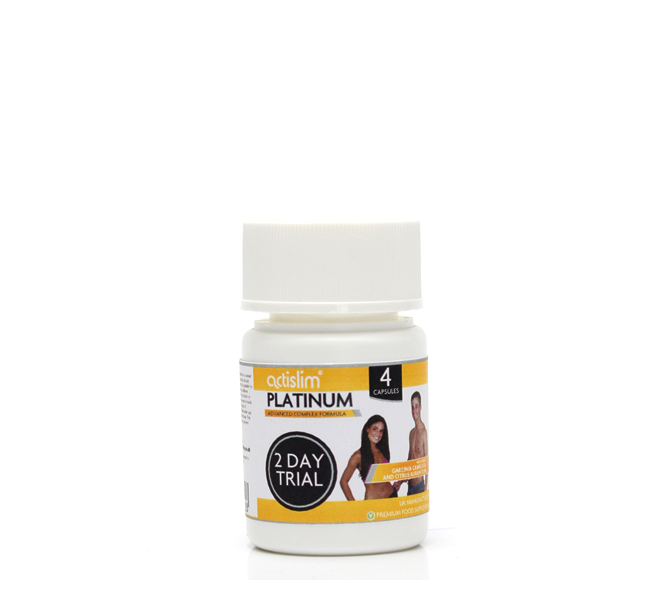 Actislim Platinum


NEW 2 Day Trial


Following the huge success of the Platinum range we have decided to make it even stronger!
With a completely new set of ingredients we believe we have created one of the strongest and most effective weight loss products on the market.

Difference from the Old Platinum:
We have removed ingredients such as Chitosan, Ginkgo Leaf Extract, Ginger Root Powder and Ascorbic Acid and replaced them with the latest and most popular weight loss ingredients on the market such as;

Citrus Aurantium Whole Fruit - Known for claims such as appetite suppressant properties which works by increasing energy, boosting metabolism which allows you to burn calories faster.

African Mango Extract - Also Know for appetite suppressant qualities.

Cayenne Powder Extract - Is said to cause a stimulant action which increases energy!

Niacin (Vitamin B3) - Known for helping skin and Nails may not help with weight loss but its always great to have good skin and nails along the way!

Finally we have Black Pepper Extract - One of the most recent ingredients to be associated in weight loss. It has become popular as claims have circulated in the media concerning its ability to block new fat cells forming!

Take 2 capsules per day one at 9am and one 1pm (do not take after 3pm). It is also recommended that you take in 3 month cycles then one month off until your target weight is achieved.


Ingredient

Chitosan
Ginger Root
Ginkgo Leaf Extract
Green Tea Extract
Magnesium Stearate
Trimethyxanthine
Vitamin C

Benefits

Latest Weight Loss Formula
Only Two Extra Small Caps Per Day
Reduces Hunger Pangs
Weight Loss
You may also be interested in..