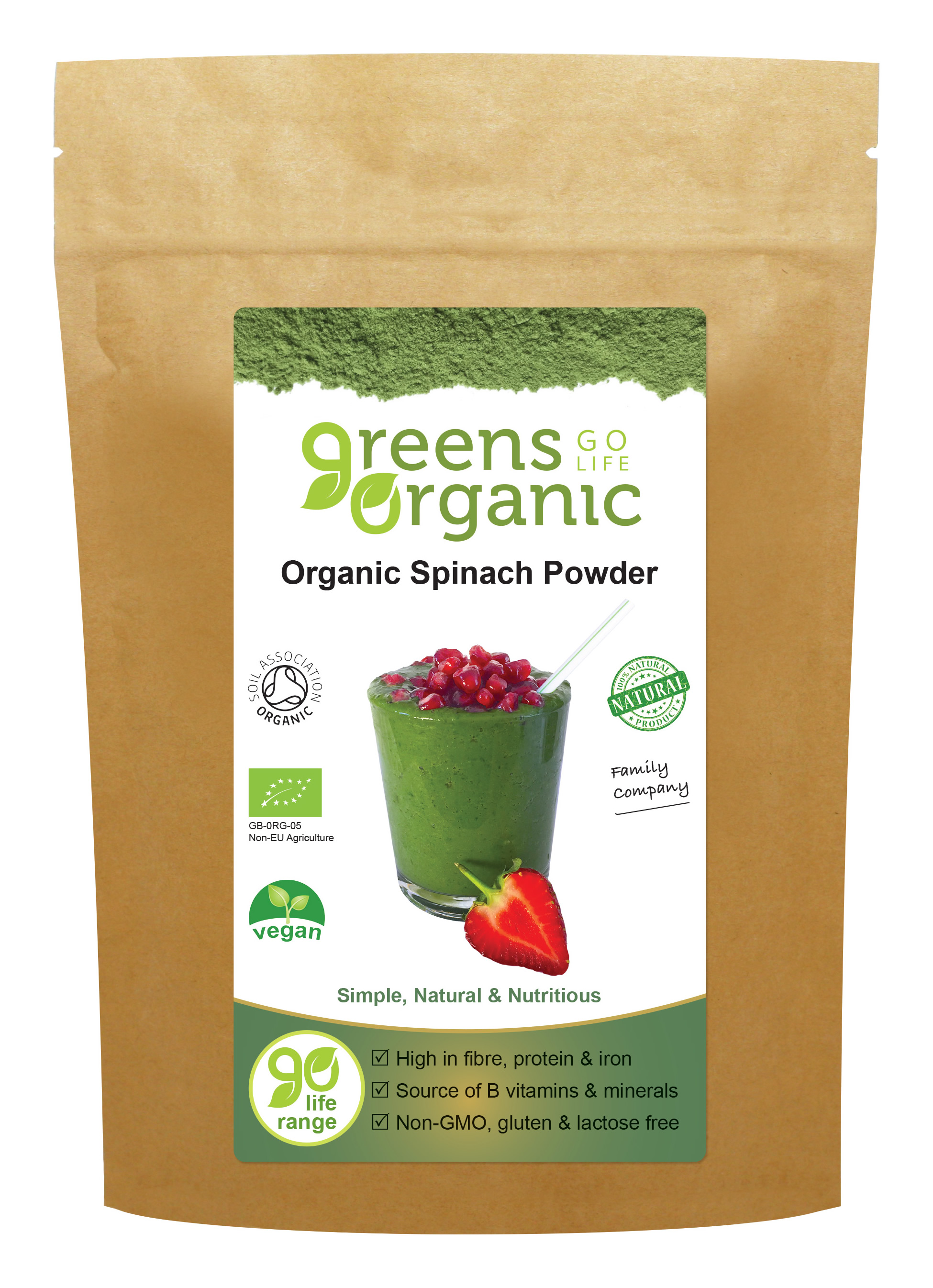 Greens Organic


Organic Spinach Powder

200g
High in Iron & Calcium
Iron contribute to the reduction of tiredness and fatigue.
Delicious in smoothies
Gluten Free, Lactose Free
Suitable for Vegetarians, Vegans
Those deep green leaves bursting with goodness and filled with vitamins and minerals. A little Spinach powder will really make the difference to your smoothie...
Summary
Greens Organic Fact: Spinach was considered a favourite of Catherine de Medici. Dishes served on a bed of spinach are known as "Florentine", reflecting Catherine's birth in Florence.
Ingredients: 100% Pure, Soil Association Certified Organic Spinach Powder.
Suggested Use: 5g - 15g (1 - 3 tsp) daily. Mix with water, juice or a delicious smoothie. Our Standards: Organic is important to us. Our Organic Spinach Powder is carefully monitored at every stage and meets the Organic Standards set by the Soil Association.