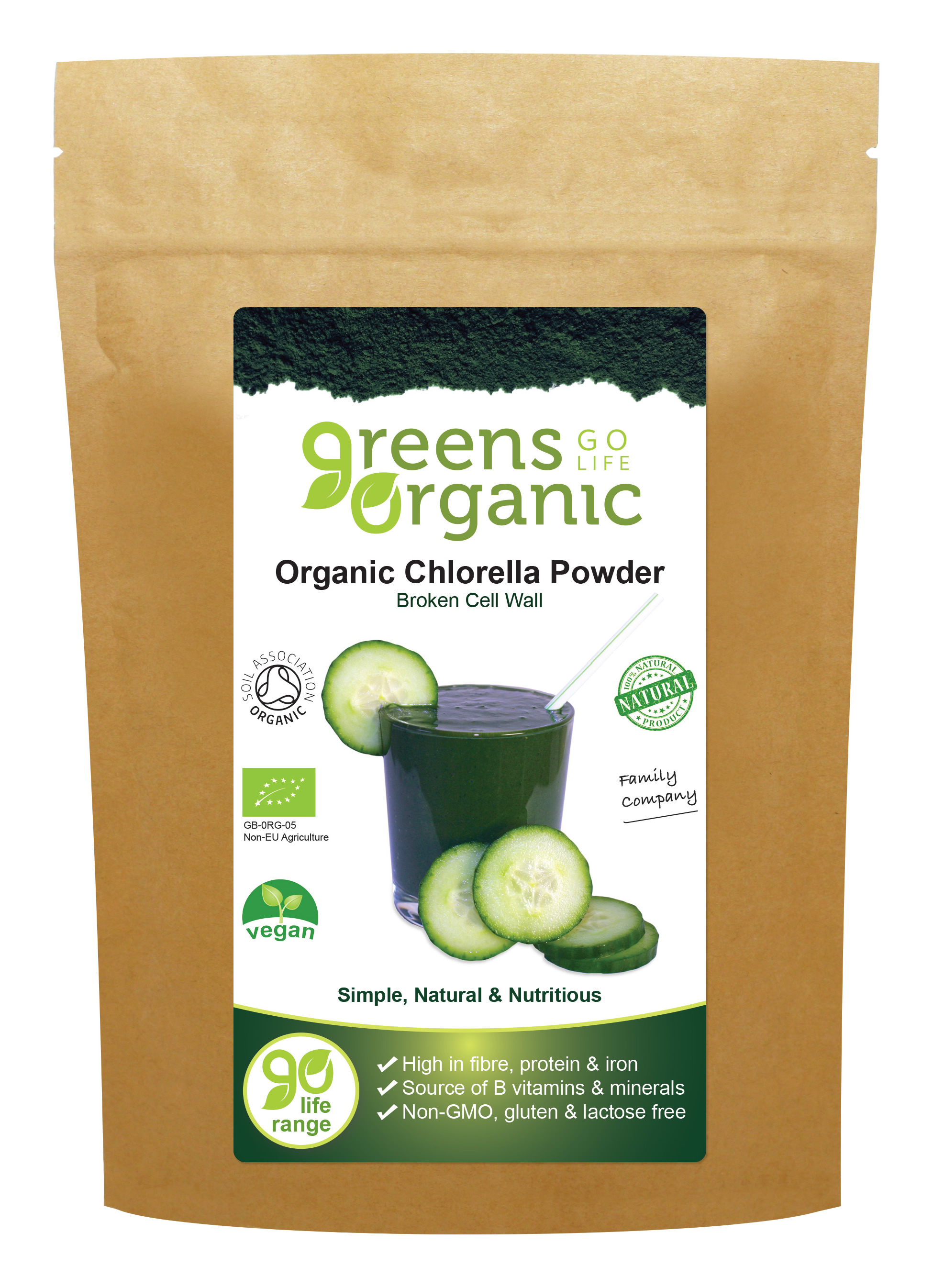 Greens Organic


Organic Chlorella Powder

100g
Packed with B vitamins, Zinc and Iron
60% Protein with all 8 essential amino acids
Vegan source of Vitamin B12
Gluten Free, Lactose Free
Suitable for Vegetarians, Vegans
Organic Chlorella is an ancient blue - green algae cultivated in special fresh water pools in an organic environment. It is ground in to a fine powder which cracks the chlorella cell walls for maximum nutrition.
It is rich in many vitamins and minerals including Iron which contributes to the normal function of the immune system and the reduction in tiredness and fatigue.
Available as Tablets or Powder
Summary
Recipe Idea - Alkalising Chlorella Smoothie
-1 ripe banana peeled
-1 cup of frozen blueberries
-1 cup of fresh spinach or kale
-3/4 cup of coconut water
-1 teaspoon of Greens Organic Chlorella Powder
Blend all of the ingredients together.
You may also be interested in..