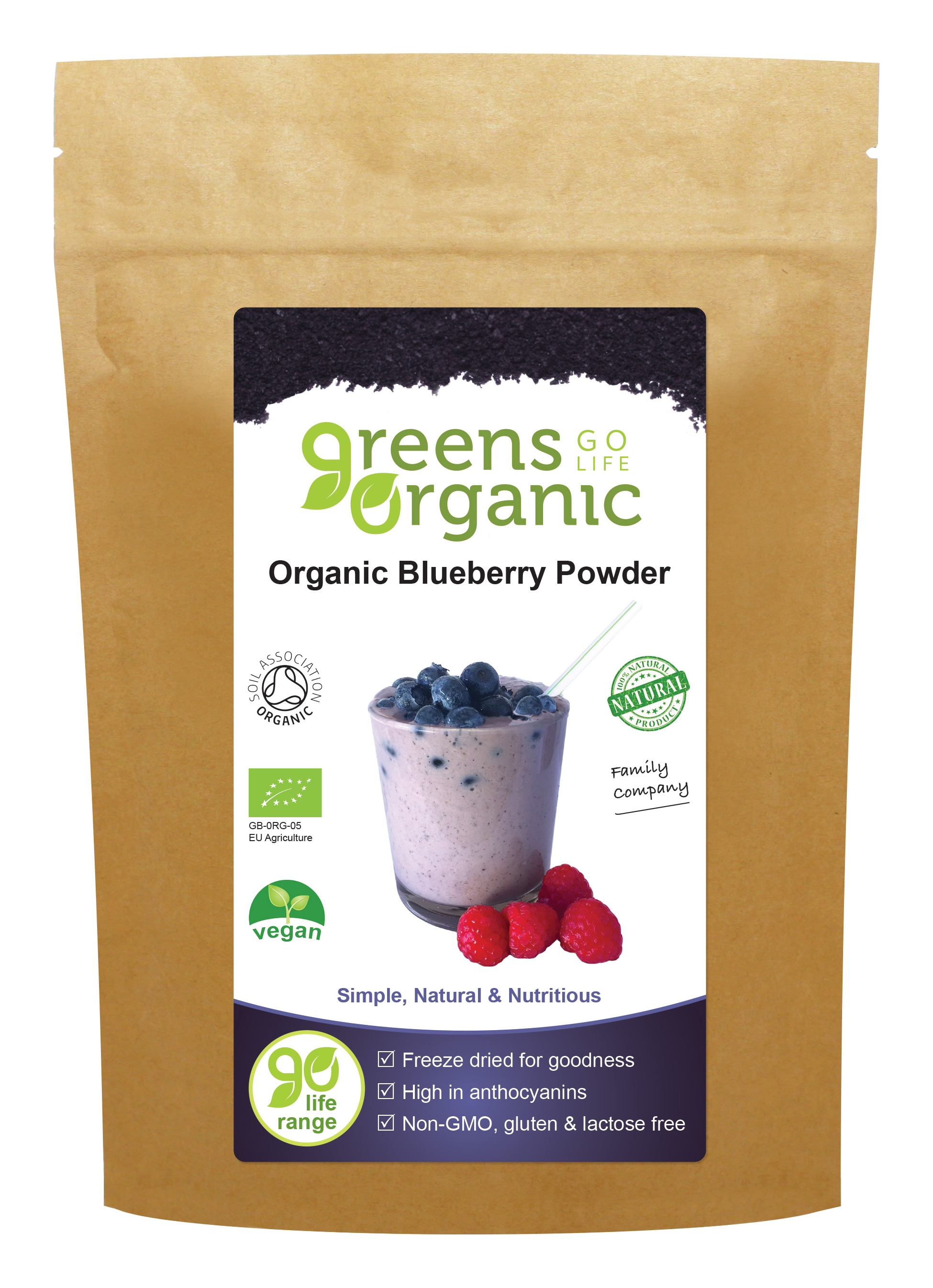 Greens Organic


Organic Blueberry Powder

100g
Organic source of Vitamin C
Sweet & Delicious
High in Antioxidents, Flavanoids and Anthocyanins
Greens Organic Blueberry Powder. Give your smoothies and juices that deep purple superfruit boost. It's sweet, delicious and high in antioxidants, flavanoids and anthocyanins. It is also high in vitamin c which contributes to the reduction of tiredness and fatigue.
Suggested Use - 5g - 15g (1 to 3 tsps) daily. Mix with water, juice or a delicious smoothie. Blueberry Powder should not be used as a substitute for a varied, balanced diet.
Summary
Recipe Idea - Blueberry Delight
- 1 ripe banana, peeled
- 1 cup natural yoghurt
- 2 tsps Greens Organic Blueberry Powder
Blend all of the ingredients together. Pour in to a glass, sit back, relax and enjoy.
You may also be interested in..